Skip-Care: Korea's Newest Skincare Trend
DISCLAIMER
This blog has not been approved by your local health department and is not intended to provide diagnosis, treatment, or medical advice. Read More

This blog has not been approved by your local health department and is not intended to provide diagnosis, treatment, or medical advice. The content provided on this blog is for informational purposes only. Please consult with a physician or other healthcare professional regarding any medical or health-related diagnosis or treatment options. Information on this blog should not be considered as a substitute for advice from a healthcare professional. The claims made about specific products throughout this blog are not approved to diagnose, treat, cure, or prevent disease.
In this article:
It's been a long, tiring day and you're getting ready to wash your face. Are you going to follow a 10-step skincare routine or a more streamlined routine with fewer products? The latter sounds much more appealing to me.
Korean skincare brought the famous 10-step skincare routine to the limelight. We suddenly watched video after video of routines incorporating 10 different products (sometimes more) and were instantly put under a spell. We were led to believe more products equaled the best, glowing skin. However, is this true?
Recently, a new Korean skincare trend called skip-care has emerged, knocking down the 10-step skincare routine. Simple, minimalist, and effective are some words used to describe what sits at the core of skip-care. Instead of following a routine of double cleansing, exfoliating, mask, toner, essence, serum, moisturizer, eye cream, and sunscreen—skip-care seeks to streamline skincare by using only the essentials.
‌‌‌‌What Is Skip-Care?
Skip-care involves consolidating skincare routines by using multitasking products. This omits the need to use three different types of cleansers and four different serums all in one sitting. Additionally, instead of sticking to a strict routine, you can customize your routine based on how your skin feels that particular day. Perhaps, amending your skincare routine to match your skin's actual needs creates an even more effective approach than a 10-step routine.
Our skin's condition fluctuates quite a bit. Personally, I haven't had an acne breakout in months, but I'm dealing with one right now. Following the principles of skip-care, I can mindfully choose products that help fight breakouts while keeping my skin hydrated and glowing. Skip-care isn't purging your skin of all the yummy ingredients you've been feeding it over the past year. Instead, it's simplifying your routine based on your skin's needs and maximizing the products you do use.
‌‌‌‌Which Products Should I Use for Skip-Care?
The name of the game with skip-care is hybrid or multitasking products. In other words, products that offer more than just one benefit. Using multitasking products removes the need for a long, drawn-out routine. For instance, a cleanser that deeply cleanses, but also contains hydrating properties receives the skip-care stamp of approval.
If you're feeling overwhelmed about this new revelation and already started to rummage through your current skincare collection, take a breath. Line up all of your skincare and begin to think deeply about each product. Are there any products that offer multiple benefits? Out of all your products, which ones are a must-have? Ask yourself a few questions about your daily skin needs as well. Then, come back and evaluate your current skincare routine. I walked myself through this exercise and found it helpful at pinpointing which products and ingredients really worked for my skin. This allowed me to better choose multitasking products to consider when beginning my skip-care routine. Below are some product recommendations that you can incorporate into yours.
Cleansers for Acne-Prone Skin
As I mentioned previously, I'm currently struggling with some breakouts. Therefore, I need a cleanser that will help soothe my breakouts without stripping my skin.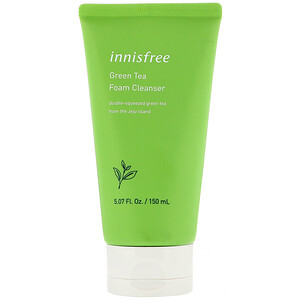 The Innisfree Green Tea Foam Cleanser foams beautifully on the skin, washing away dirt and impurities while hydrating. The addition of green tea extract helps with breakouts as well.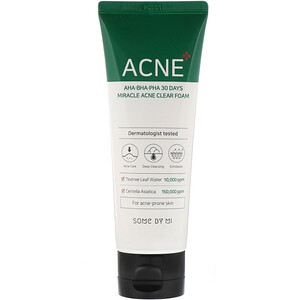 For those who actively deal with acne on a daily basis, I recommend the Some By Mi AHA, BHA, PHA 30 Days Miracle Acne Clear Foam. This cleanser works wonders against acne while offering exfoliating properties to help reveal new skin.
Cleansers for Normal/Dry Skin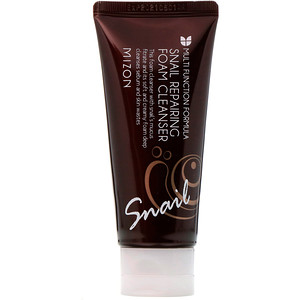 An overall fantastic cleanser is the Mizon Snail Repairing Foam Cleanser. This multifunctioning cleanser works to clean and actively hydrate your skin. Additionally, it claims to help reduce blackheads as well.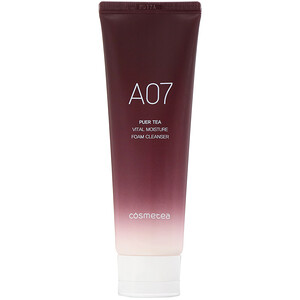 If you're looking for a cleanser that will inject a lot of moisture, then look no further than Cosmetea Puer Tea Vital Moisture Foam Cleanser. Featuring pure tea water and jojoba seed oil, this gentle cleanser is perfect for dry skin.
Cleanser for All Skin Types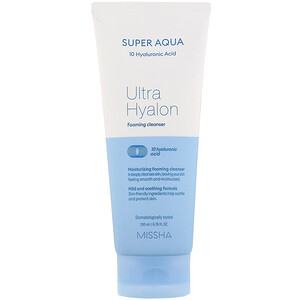 My top cleanser choice for all skin types is the Missha Super Aqua Ultra Hyalon Foaming Cleanser features 10 different types of hyaluronic acid. In other words, you're cleaning your skin while nourishing it with a renowned ingredient. Hyaluronic acid is known to hydrate and smooth skin, which is why it's so loved by many. This cleanser fully embodies the spirit of skip-care.
Essence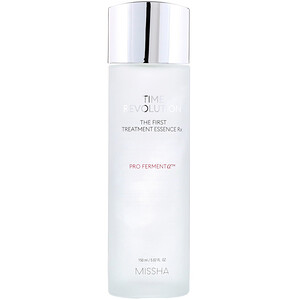 My top choice for essence is the Missha Time Revolution The First Treatment Essence. This raved-over essence helps to firm and brighten skin while improving your skin's barrier. Additionally, its hydrating formula adds an extra boost of moisture for those with dry skin. It also contains yeast ferment extract which produces amino acids and peptides to help regenerate skin. Many claim this ingredient helps to diminish signs of aging as well.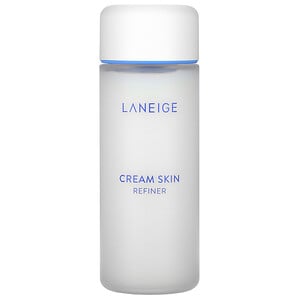 This next product is quietly gaining cult-like status and I've been loving it for dry skin days. The Laneige Cream Skin Refiner is two-in-one formula that is lightweight like a toner but moisturizes like a cream. I'm putting in the essence step because it fits best into any routine right before you apply any serums. Laneige says they utilize "Cream Blending" technology to turn a jar of cream into a liquidy toner, and honestly, that's the best way to describe its texture.
Serums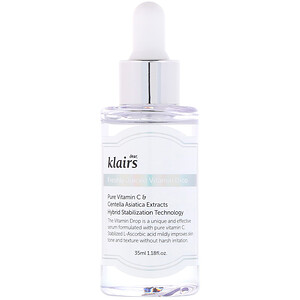 Vitamin C serums are must-haves, and there's a reason why. This ingredient is known to help with wrinkles, uneven skin tone, sunburn, and more. However, a vitamin C serum that also includes other active ingredients such as the Dear Klairs Freshly Juiced Vitamin Drop makes the perfect serum choice in a skip-care routine. This special serum includes vitamin C and extracts from Centella Asiatica, yuzu, and grapefruit. Centella Asiatica is an antioxidant, aiding in speeding cell turnover and revealing new skin. Additionally, yuzu is known for its anti-aging properties, while grapefruit is famous for brightening skin. This mighty, multitasking serum is the perfect choice for any skin type.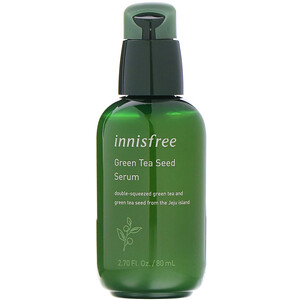 Additionally, I'm a huge fan of Innisfree Green Tea Seed Serum. Its lightweight, refreshing formula sinks right into your skin. While it's ultra-hydrating, it doubles as a soothing serum that can fight some serious breakouts thanks to the green tea extract and green tea seed oil.
Moisturizers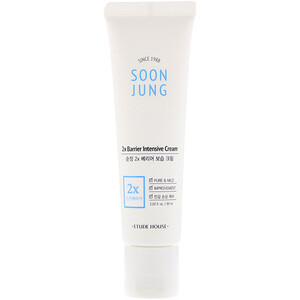 The root of Korean skincare is glowing, hydrated skin, also known as glass skin. A moisturizer that includes properties allowing the skin to retain hydration is the Etude House Soon Jung 2x Barrier Intensive Cream. This moisturizer contains panthenol which attracts and holds moisture. Additionally, it lists madecassoside as an ingredient, which comes from Centella Asiatica. If used with vitamin C, such as the Dear Klairs Freshly Juiced Vitamin Drop as mentioned above, madecassoside can demonstrate antioxidant abilities. Furthermore, this moisturizer helps to control oil, making it a perfect fit for oily or combination skin types.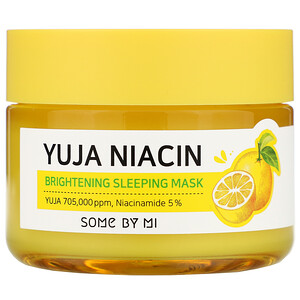 If you're looking for a great overnight cream, the Some By Mi Yuja Niacin Brightening Sleeping Mask features two incredible ingredients, Yuja (sometimes referred to as yuzu) and niacinamide. Yuja helps to brighten skin and reduce dark spots. Moreover, niacinamide tightens pores and helps balance oil production. It's perfect for those nights when your skin is in need of some serious skincare intervention.
Sun Protection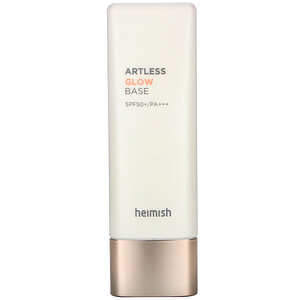 Sunscreen is extremely important all year round. Yes, even in the colder months, you can get sun damage. Therefore, I had to include an SPF option in this skip-care routine. The Heimish Artless Glow Base SPF 50+ PA+++ is essentially a three-in-one product. It provides UV protection along with brightening and anti-wrinkle properties. As its name suggests, this product leaves you with a glossy glow finish.
‌‌‌‌What to Look For In Your Skip-Care Products
When searching for products to use in your skip-care routine, look out for multitasking benefits. This allows you to use effective ingredients without having to use a ton of products. When it comes down to the wire, a cleanser, essence/toner, serum, and moisturizer with the inclusion of SPF in the morning is all you really need for skip-care. Additionally, being receptive to your skin allows you to curate a routine to meet your skin's changing needs.
In the end, skip-care creates a more effective skincare routine that also saves time and possibly money. Healthy, glowing skin is easily attainable when listening to your skin and using multitasking products.