Can Vitamins Help Prevent Bedwetting?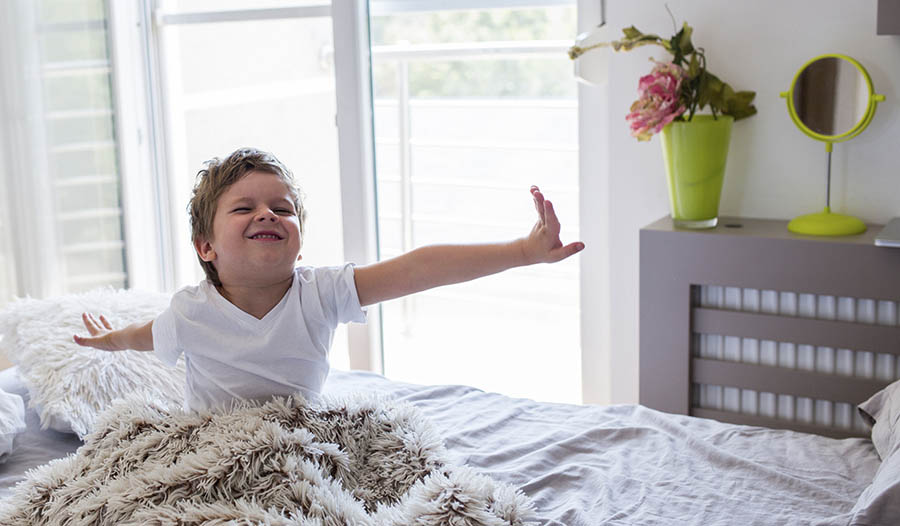 At age five, approximately 15 percent of children have routine bedwetting accidents as they sleep. As they grow, many gain control during the night. However, up to five percent will have episodes at age 10, and up to two percent of 15-year-olds are still affected by accidents. Doctors refer to these events as "nocturnal enuresis", which literally translates to "nighttime urination".
Children who have bedwetting accidents at night frequently feel shame and embarrassment as a result. Many of these children are fearful of spending the night at a friend's house out of concern that their "dark kept secret" may be exposed to their peers.
Bedwetting can affect confidence in children, but a February 2018 study in the Journal of Pediatric Urology may offer hope for those pursuing non-drug options. In the study, 180 children were divided into four groups:
Group A was given vitamin D 1,000 IU/day
Group B was given omega 3 fish oil 1,000 mg/day
Group C was given vitamin D 1,000 IU/day and fish oil 1,000 mg/day
Group D was given a placebo (sugar) pill
Here were the results:
Group A – 44 percent of the children were cured
Group B – 28 percent of the students were cured
Group C – 45 percent of the children were cured
Group D – No significant improvement was noted
Based on these results, the authors concluded that supplementation with vitamin D and omega-3 fish oil could help prevent nighttime bedwetting episodes among children seven to 15 year of age.
Traditional Approach
Parents and children are often given the following advice by doctors to curb bedwetting:
Bed alarms – alarms have sensors that detect moisture, which wake the child up as they begin having an accident.
Education and reassurance – diet changes, avoidance of caffeinated drinks and also avoidance of fluid before going to bed. Make sure the child urinates before going to sleep.
Positive reinforcement – encouraging the child after dry nights.
Medications Commonly used include:
Desmopressin – Taken at night with a small sip of water, this medication can be used for children age 6 or older. Common reactions listed by Epocrates Drug Database include headaches, nausea, abdominal pain, high blood pressure and rarely seizures, respiratory arrest and anaphylactic allergic reactions.
Imipramine – This medication can also be used for those 6 or older. Epocrates lists a "black box warning" for this medication, stating that it may increase suicide risk in children, adolescents, and young adults with major depression. Additional common reactions listed include drowsiness, dizziness, and blurred vision to name a few.
Due to the possible side effects of medications, more natural alternatives are desired as first line by most.
Vitamins which may help
Vitamin D – 1,000 IU minimum but children frequently take up to 2,000 IU daily under the guidance of their physician.
Omega 3 – 1,000 mg daily, can be taken as a capsule, gummy or liquid.
References:
Journal of Pediatric Urology. 2018 Feb 5. pii: S1477-5131(18)30034-2. doi:10.1016/j.jpurol.2018.01.007. [Epub ahead of print]