Beware of Fake Supplements: Why Label Claims and Verified Retailers Matter
DISCLAIMER
This blog does not intend to provide diagnosis... Read More

This blog does not intend to provide diagnosis, treatment, or medical advice. Read more. The content provided on this blog is for informational purposes only. Please consult with a physician or other healthcare professional regarding any medical or health-related diagnosis or treatment options. Information on this blog should not be considered as a substitute for advice from a healthcare professional. The claims made about specific products throughout this blog are not approved to diagnose, treat, cure, or prevent disease.
In this article: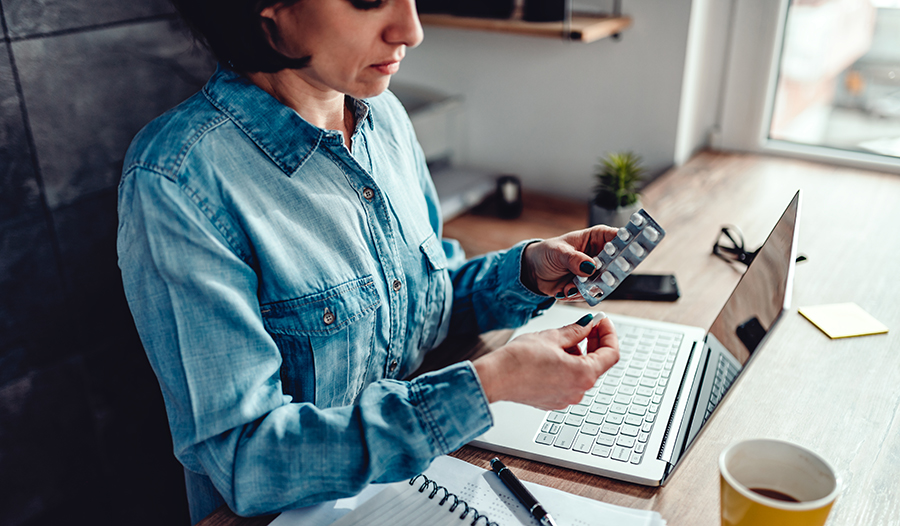 The Issue with Fake and Fraudulent Supplements
Since its inception, the dietary supplement industry has been plagued by fraudulent products.
Two significant concerns are in play: counterfeit brands selling fraudulent products and, more recently, unauthorized replicas of renowned high-quality brands.
Online sellers must establish rigorous quality control measures and prioritize product authenticity, and consumers must educate themselves on safeguarding against this issue. iHerb stands out as a benchmark in addressing these concerns. However, before exploring the solution, let's delve into the problem.
Why It Is Better to Buy From Verified Retailers
More counterfeit products are popping up, with more consumers shopping on major marketplaces. If consumers do not vet resellers carefully, they can easily fall into these schemes, as reseller pages often duplicate official brand pages.
Now Foods, a trusted supplement brand, recently uncovered counterfeit products on Amazon. Although these items initially appeared to be genuine NOW® supplements, closer inspection revealed fake packaging, labels, and contents. After a thorough investigation, it was found that each product contained small, odorless white capsules filled with rice flour instead of the ingredient listed on the label.
Verified retailers work directly with brands to protect consumers and ensure this issue does not happen.
Labels vs. Actual Supplement Content
The most common problem with supplements sold online is products that do not meet label claims.
For example, let's look at an independent, third-party assessment of astaxanthin supplements conducted by ConsumerLab.com. Astaxanthin is a vibrantly deep red carotenoid that is responsible for the color of sea animals having red or pink flesh or outer shells. It is also a valuable dietary supplement that protects against cellular damage, especially in the brain, skin, and vascular system.The analysis by ConsumerLab.com showed that 13 out of 22 selected astaxanthin products provided less than 1 mg of astaxanthin per serving despite a label claim indicating 10 mg or more. Most of the astaxanthin analyzed contained less than 10% of the claimed amount, and several contained NO DETECTABLE LEVELS!
The reality is that many fraudulent products of all kinds are being sold online, and it is not just astaxanthin and other dietary supplements.
One of iHerb's business partners tested supplements sold exclusively on Amazon. They focused on the following popular but relatively expensive supplements. And the results were shocking. Many of these products didn't measure up to their claims despite thousands of 4.5 or 5-star reviews. Many products contained less than 10% of the level claimed on the label, and some had no detectable levels.
Why? Supplements have lax regulations, so it's easy to create fake supplement brands and even easier to get away with it. Add thousands of fake reviews, and you have a bestseller. What if the Food and Drug Administration or the listing marketplace finds out? No problem. Just shut down the brand and quickly launch a new one. Consumers are virtually powerless.
4 Tips to Shop Smarter for Supplements:
1. Buy Well Known National Brands
Well-established brands have too much to lose by selling a fraudulent product. All brands sold on iHerb undergo thorough vetting by our expert team or are iHerb's own exclusive brands.
2. Only Trust Genuine Reviews From Verified Buyers
At iHerb, reviews only come from customers who have ordered the product being reviewed from iHerb. This assures honest and accurate reviews to help our customers make smarter buying choices. That is not the case on other sites.
3. Insist on Appropriate Storage
All iHerb products are stored in climate-controlled and GMP- (Good Manufacturing Practice) certified warehouses. A product can be made adequately, but many key compounds can be destroyed if not stored properly.
4. Check the Expiration Date
Always check the expiration date of the products you order. An expired product will likely not provide the full label claim, especially on the more sensitive products like probiotics, enzymes, and superfoods.
iHerb: The Safest Place to Shop for Supplements
iHerb offers 30,000+ trusted, high-quality health and wellness products from 1,500 brands.
At iHerb, we only partner with reputable brands that our expert team has carefully vetted. This process involves checking the brand's claims for legitimacy. Supplement brands must complete a quality questionnaire, and all supplement products are required to have a COA (certificate of analysis).
We offer the same reputable brands at large national stores and work directly with brands. This means all products are sold and shipped by iHerb, not third-party sellers.
With an inventory turnover rate averaging 8.1 times yearly, iHerb can offer you the freshest products possible. Customers can view expiration or best-by dates on products.
Our iHerb brands go a step further as they meet strict standards and Current Good Manufacturing Practices set by the FDA. iHerb brands use only well-researched raw materials, unique ingredients, and trusted blends and are independently tested through the iTested program.
These assurances are a part of iHerb's commitment to delivering products that meet the highest standards when it comes to health and wellness.
Read about the top 10 reasons to make iHerb your #1 choice!
References: