Tea Tree Oil Acne Benefits: A Natural Treatment for Clear Skin
DISCLAIMER
This blog does not intend to provide diagnosis... Read More

This blog does not intend to provide diagnosis, treatment, or medical advice. Read more. The content provided on this blog is for informational purposes only. Please consult with a physician or other healthcare professional regarding any medical or health-related diagnosis or treatment options. Information on this blog should not be considered as a substitute for advice from a healthcare professional. The claims made about specific products throughout this blog are not approved to diagnose, treat, cure, or prevent disease.
In this article: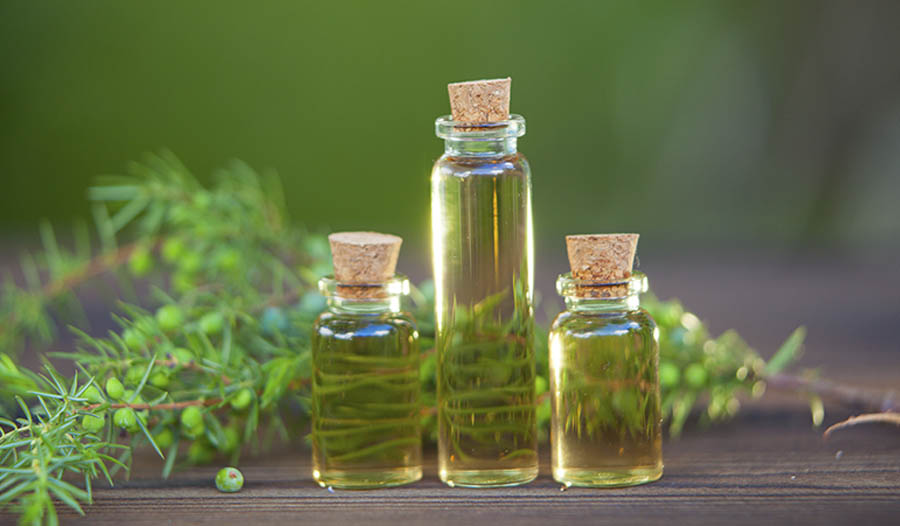 Originally posted February 2018 / Updated September 2023
What Is Tea Tree Oil?
Tea tree oil comes from the leaves of Melaleuca alternifolia, a small tree native to the northeast coast of New South Wales, Australia. Due to its unique properties, tea tree oil is beneficial as a topical treatment in fighting acne.
Tea Tree Oil Acne Benefits
The development of acne is linked to an overgrowth of a bacteria, Cutibacterium acnes, that lives deep within follicles and pores in the face. C. acnes feeds primarily on fatty acids in sebum secreted by sebaceous glands in the follicles. Factors that increase sebum production, such as the increase in hormones with puberty or blockage of the pore or follicle, can lead to the C. acnes bacteria to multiply and overgrow.
Tea tree oil possesses significant antimicrobial properties due to terpene compounds. The antimicrobial action, coupled with tea tree oil's ability to penetrate the deepest levels of the skin and within skin pores and follicles, makes it particularly helpful in acne. The tea tree oil terpenes kill off the C. acnes bacteria and help soothe inflamed and irritated skin.
Research on Tea Tree Oil
A study evaluated tea tree oil's mechanisms, efficacy, and safety as an acne treatment. Five studies utilized commercial products providing 5% tea tree oil as a gel or face wash. The research showed that tea tree oil applied twice daily reduced the number of acne skin lesions from 23.7% to 62.1% after products were used for 4 to 8 weeks.
These results are similar to those found with benzoyl peroxide. Researchers have also found that tea tree oil is much better tolerated than benzoyl peroxide and other conventional topical treatments.
While many over-the-counter creams, gels, and face washes are available that contain tea tree oil, consider a do-it-yourself cream. The added benefits of making a wash at home include creating higher concentrations of tea tree oil preparations without added chemicals or fragrances.
Homemade Tea Tree Acne Treatment
Ingredients:
Instructions
Mix the tea tree oil and aloe vera gel.

When thoroughly mixed, add the coconut oil

Once blended, store in a small container with a lid.

Apply the cream before bed and rinse with warm water in the morning. This cream works well for spot treatment on minor blemishes as well.
References:
Hammer KA. Treatment of acne with tea tree oil (melaleuca) products: a review of efficacy, tolerability and potential modes of action. Int J Antimicrob Agents. 2015 Feb;45(2):106-10.